At Sport-Social, it is our mission to create a world filled with Cool Friends. That is, people that make happiness and friendship a priority in their life. Cool Friends cheer you on and want you to be better. Cool Friends help you out when you fall down. Cool Friends are confident in themselves and share their uniqueness with the world. Cool Friends are flexible and creative in their thinking. Cool Friends are your favorite friends… In order to guide us in becoming a Cool Friend we live by and teach 10 core values: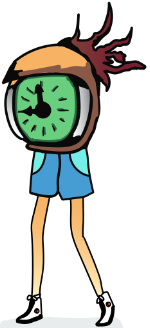 It's being mindful and present in the current moment. This is so important because one of the best ways to find lasting happiness is to clear our head of buzzing thoughts and focus on what's in front of us. Sometimes this can be a really difficult task and our mind gets swept up with repeating negative thoughts about the past or the future. Practice recognizing when it happens and bring yourself back to the present. Doing healthy mindful activities can help promote being clocked-in; we think sports, art, and music are some great ways.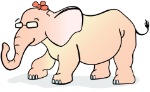 It's imagining what life is like for other people and trying to understand why others feel, think, and act the way they do. It seems to be a forgotten practice by most of the world and we are trying to change that. It's important because if we want to change the world we have to start with understanding those that are different from us. When we hear someone say or do something we disagree with, we pause, get Clocked-In, and Respectfully imagine where they are coming from. Playing games and learning new skills with people who are different from us is a great way to learn about others.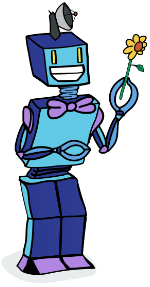 Respect is simply a decision in our minds that says everything and everyone has value and importance. We all know and understand the concept but for one reason or another forget to make it a priority. If we want to create a different world, one filled with happiness and friendship, we must then lead our lives from a place of respect for everyone and everything. Imagine a world where we all treated and were treated like the favorite wise grandpa.
The values Clocked-In, Empathize With Others and Give Respect are the fundamental skills and values that we must deploy before we can do anything else. If we can successfully start from this place we will be making a huge impact in ourselves and the world around us.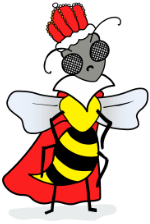 This is all about focusing our time on the things that matter most to us and accomplishing things that have never been done before. It's important because so often we get caught up spending our time on things that don't really matter. The possibilities in this world are endless and we should never confine ourselves to what has already been done.

It's breaking the rules of how things have been done and finding creative ways to look at life. It's a constant reminder to question reality and always ask "Why?". It's important because we all have wisdom inside us and it's our job to bring it into this world. By coloring outside the lines, we are adding our mark to this world.
The values Create History and Color Outside The Lines are very much connected as we decide how we are going to approach life. These two remind us to focus on important, never been done before goals, and find unique and creative ways to accomplish it.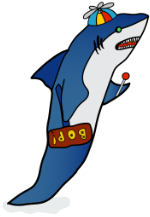 It's the reminder that fun is important and it's a choice. We believe that our experience of life comes from within us and so it's our job to bring fun into every moment. Fun is the important part when playing with friends, while working, while learning, and pretty much every experience of life. We think that bringing fun into all we do is an essential part of living a happy life.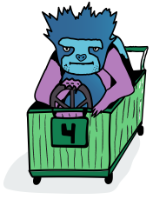 What should I do next? Where should I go? We believe that we should listen to ourselves, we know what to do, the important part is the continual strive for growth. It's a pretty simple concept, push like hell and never stop. We believe that we are capable of more than we know and we should always strive to find the best version of ourselves. Learning new things can be scary but the satisfaction you can gain from learning to ride a bike, rip on a skateboard, or shred on a guitar is worth the effort!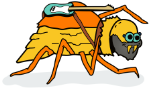 We believe that life is better with friends. But we all know that friends and relationships can be one of the most difficult parts of being human. So, we acknowledge this fact and spend time in our daily lives to connect and maintain healthy, lasting relationships. Giving time to create connections is the most important part and remember that the more we practice connecting, the better we will get at it. Also when we practice empathizing and giving respect to others it becomes easier to make meaningful connections.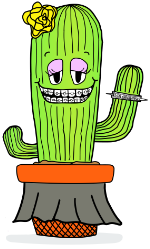 This is about bringing the uniqueness that is you to this world. It's being vulnerable, unfiltered, and completely true to who you are. While we are always Pushing For Progress it's important that along the way we are confident and loving towards ourselves. Stay True, because we are all here for a reason and we all have something unique to share with this world. Be you, be weird, and share it with the world. There will never be another you and authenticity is a great foundation for creating connections and making friends.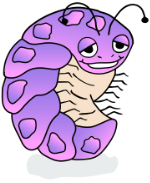 It's being flexible in our thoughts and willing to be open to the reality that has unfolded in front of us. Accepting things for the way they are, not the way we hoped they would be. Life is full of ups and downs so learning to handle them and continue to move forward is essential. We ride the waves and become great at accepting and welcoming change – a great way to find happiness and success in life.